A recent report, Global Anti-Snoring & Sleep Apnea Devices Market Assessment & Forecast: 2016 – 2020, by SA-Business Research & Consulting Group, concluded that North America continues to lead the combined anti-snoring and sleep apnea market with a share of 37.5% in 2015.
"The region contributed to sales of US $2,775.1 million in 2015 and is forecast to grow to US $3,781.6 million by 2020 at a CAGR of 6.3% from 2016 to 2020," wrote officials at SA. "High awareness, diagnosis rate, obesity and availability of treatment options has ensured that the region leads in terms of innovation and adoption of devices."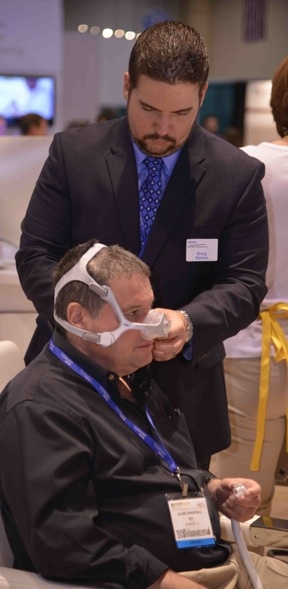 Greg Peake, president of ResMed's Sleep-Disordered Breathing Global Business Unit, commented on the report:
"It is promising to see the progress that has been made toward treating sleep-disordered breathing in the United States. However, with approximately 40 million American adults suffering from the disorder and the vast majority of cases remaining undiagnosed, we need to focus on delivering efficient and effective treatment and ensuring that patients who need it are identified. Moving forward, technology has the potential to positively impact both of these needs. We've seen it at ResMed with our cloud-based tools that help HME providers work as efficiently as possible by monitoring compliance, enabling remote troubleshooting, and automating patient coaching, just to name a few features. Continuing to raise awareness through social channels and offering consumer devices that fulfill the general population's heightened interest in taking a greater role in their health will continue to make an impact as well."
Jenny Meske, product manager, Roscoe Medical, said:
"We're thrilled to see that Americans are really taking notice of the impact that good, restful sleep can have on their lives and overall health. The consumerization of healthcare is fostering exciting innovation in the industry, and is allowing patients to really take control of their sleep cycles. The report solidifies what Roscoe Medical has seen in recent years, not only in terms of increased growth with our CPAP product line, but in terms of a shift with consumer attitudes where consumers are now more open to having sleep studies and are proactively seeking out solutions such as monitoring devices, fitness bands, bedside monitors, and when necessary, PAP devices—all in an effort to improve sleep patterns. We have also seen a tremendous amount of growth on the resupply side (filters, tubing, seals, etc.). As a manufacturer, our providers are increasingly asking us to provide label supplies for them so they can align their patients with resupply schedules to enhance overall compliance. Compliance is so critical for the long term health benefit of the patient."
Jim Doty, senior director of Field Marketing for Philips Respironics, also commented:
"More and more people across the globe are becoming aware of the health consequences of obstructive sleep apnea and the new therapy options there are to address the condition. With newer, patient-centric sleep therapy solutions that can make treating OSA more comfortable, and smart mobile and web-based patient support applications that can encourage compliance, we believe that new patients, or those who may have struggled with PAP therapy, can find solutions that provide them with the most natural sleep."

The report focuses on this highly prospective market across six regions of North America, Europe, Asia-Pacific, Latin-America, Middle-East and Africa. The market varies from region to region based largely on awareness of treatment for snoring and sleep apnea, and rate of diagnoses. The impact of diagnosis rate is significantly different in each region for snoring in particular, since it is considered a hindrance rather than a medical condition, thus often ignored by family members and snorers.
Some of the major companies mapped in the report include: ResMed; Philips Healthcare (Respironics); Somnetics; 3B Medical Inc; Hans Rudolph; GlaxoSmithKline (Breathe Right); SleepPro; Silent Partner; Fisher & Paykel; DeVilbiss Healthcare; Metamason; Walgreens; Provent Sleep Therapy LLC; SnoreEze; Solarfarma; Rhinomed; HealthRight Products, LLC; SnoreTech; Tomed; Airway Management; Nora Inc; Hamilton Medical, Somnowell; PMI- ProBasics (Garden City Medical Inc); RespCare; Theravent Inc; Rematee; Puritan Bennett; Quies; and Bestmed LLC.
Click Here to access the original press release and download the entire report.