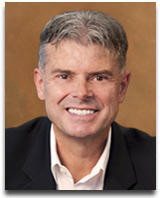 ATLANTA – Day one of Medtrade will feature the inaugural Brightree Summit – Tools of the Trade, a 1:00 p.m. – 6:00 p.m. array of educational tracks with several sessions and hands-on training from which to choose.
Tracks for executives, billers, operations teams, as well as networking sessions will be bookended by an opening keynote from Brightree CEO, Dave Cormack (pictured), plus a cocktail reception to cap off the day.
"Depending on their area of interest and expertise, attendees will be able to migrate from track to track," says Cormack, president and CEO at Lawrenceville, Ga-based Brightree. "Based on feedback from previous Brightree Summits, our customers want to hear from their colleagues, so we are populating our sessions with industry leading providers presenting on their own, or with other presenters."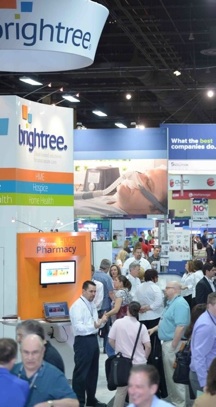 According to Cormack, the company chose to schedule their Summit in an effort to make it easier for provider/customers to learn about what Brightree customers are doing to improve operations and efficiency, and experience all that Medtrade has to offer as well. "Hosting The Summit at the same time as Medtrade should help Medtrade increase traffic to their show, as well," says Cormack. "It will be a good way to help both events, and make it possible for providers to attend two events at one time, making the most effective use of their time and travel budget."
Those who wish to take Kathy Quehl's workshop (a fixture at recent Medtrades) may also choose to access this hands-on learning experience, scheduled to take place from 10:00 a.m. – 4:00 p.m. on Monday, Oct 26, 2015.
"We are excited to again welcome Brightree as a major participant at Medtrade," says Kevin Gaffney, group show director, Medtrade. "The Brightree Summit is a great way for Medtrade attendees to get off to an incredibly informative start. Their 1:00 p.m. start time also makes it possible for attendees to arrive on Monday morning and still make it to the Summit."
Cost for the Brightree Summit – Tools of the Trade is $199 as an add-on to the Medtrade registration. All those who sign up for the Summit will also receive a code for a free pass to the Medtrade Expo Floor. Attendance at the Summit also includes a pass to attend the Brightree Party, featuring live music at The Tabernacle, scheduled for Wednesday, Oct 28, from 7:00 p.m. – 11:00 p.m.
Registration
for the Brightree Summit is coming soon. Keep an eye on future issues of Medtrade Monday for specific details on how to register for the event.