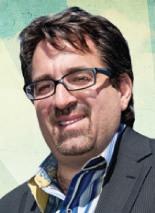 ATLANTA – Everyone knows that if you are in the HME business, you must go to Medtrade. The show is packed with everything you want, from products to education, networking and fun. With so much to choose from, and not enough time to see and do everything, here are five recommended gems for you to see and experience at Medtrade.
In this economy, if you want to earn more, learn more. Upgrade your pass today or at the show and attend a workshop. These are high impact, in-depth sessions providing you with the knowledge to do what you do better. Choose any one of these top educational opportunities:
• Mike Sperduti HME Sales Excellence Training
• Brightree Tools of the Trade
• An introduction to The Certified Durable Medical Equipment Specialist
• New Foundations, Unlimited Possibilities
• Compression Therapy and It's Application in the Management of Venous Disease
• Visit the Must-See HME New Product Pavilion
One of the fastest ways to increase revenues and grow your business is to add a game-changing product—or what I call "french fry" add-on products—to increase per patient revenues. You can discover both of these wonderful money makers at the New Product Pavilion, sponsored by HomeCare Magazine.
According to Kevin Gaffney, group show director of Medtrade, several new products and services will be unveiled for the first time in the U.S. Think about it: You have an opportunity to find the next great product and be the first—or possibly the exclusive—provider in your area.
I personally have identified and acquired ownership distribution rights and have sold millions of dollars in product thanks to this awesome must-see HME product pavilion. Believe me, it's worth the price of admission. Speaking of new products, make sure you visit Booth #2307 to check out The Oxy-Breather, the most significant design improvement the standard oxygen cannula has seen since its inception in 1956. This single-sided cannula—designed with long term oxygen therapy patient in mind—eliminates two-thirds of the plastic from a patient's face.
It alleviates painful skin issues and its elegant look and feel provides a sense of freedom and of return to normalcy. If you have oxygen patients, you need to see the Oxy-Breather. Also at Booth #2307, check out Showcase Workshop, a new technology that will help your team sell more and turn sales slides, videos, PDFs and other collateral into a powerful sales app, so your team can sell more and generate an abundance of patient referrals.
And speaking of sales, you must see new exhibitor Playmaker CRM at Booth #1050. These guys have built the most powerful CRM that is custom designed for you and the HME Industry. If you want to sell more you need to see this system.
• Make the most of your meals. One of the most famous lines from the iconic Gordon Gekko of the movie "Wall Street" is "lunch is for wimps." At Medtrade, you can enjoy a nice meal and never stop learning! If you attend the HME Breakfast Club, and select one of the fantastic Power lunch sessions, Mr. Gekko would say Medtrade meals are for winners.
• Be a part of the 2015 HME Innovative Retail Product Awards. It's free and open to all Medtrade attendees. This exciting event is guaranteed to help impact your bottom line. Eight finalists will be selected from all entries and will present their products to a panel of judges and YOU in an effort to wear the crown as one of the three winners. Help choose the winner and take home a new product that has been vetted out by the industry.
• Have some fun and mix business with pleasure. The Stand Up for Homecare reception is the premiere networking event for the home medical equipment community. This is where you will find the who's who of our industry—you will hang out, meet, and be among the top HME professionals and thought leaders. The reception raises funds that help AAHomcare build mutually supportive relationships with HME consumer/patient groups, as well as enabling outreach and educational efforts aimed at policy makers and the media.
• And remember, if audits are a priority for you to learn about, there is no better way than with a glass of booze, wine or beer at The Audit Happy Hour. This is a fun way to meet with industry experts at a relaxed networking venue.
Those are the recommended gems for you to see and experience at Medtrade, among everything else you will do and see at the show. You, like me, can be very excited that this will be one of the best shows ever. Attendance is up. Vendors are up. All workshops and add-on events will be sold out. Rest up, get ready, and let's rock our 2015 Medtrade experience together! See you next week.
Mike Sperduti is president/founder of the Mike Sperduti Companies, East Northport, NY.