ATLANTA – Take a moment to look back at just a few of the memories (sad, triumphant, and in between) and memorable moments for the industry, Medtrade, and in the virtual pages of Medtrade Monday.
Hottest Product – Cannabidiol a.k.a. CBD
At Medtrade Spring 2019, Florida-based PūrWell took the Gold Award in the New Product Pavilion Providers' Choice Awards, sponsored by HomeCare Magazine. At Medtrade, PūrWell earned Best in Show in The Retail Product Awards, sponsored by VGM Retail.
Kroger made plans to hop on the CBD bandwagon, with CNBC reporting that the nation's largest grocery retailer will sell Cannabidiol (CBD) in nearly 1,000 stores.
Greg McGough, director of Retail Operations for Medical Xpress, Euless, Texas, called CBD "the next gold rush" in Medtrade Monday, saying, "It kind of fell into our laps that this was the next big thing in health care. We realized that there are true benefits to CBD. It is not snake oil."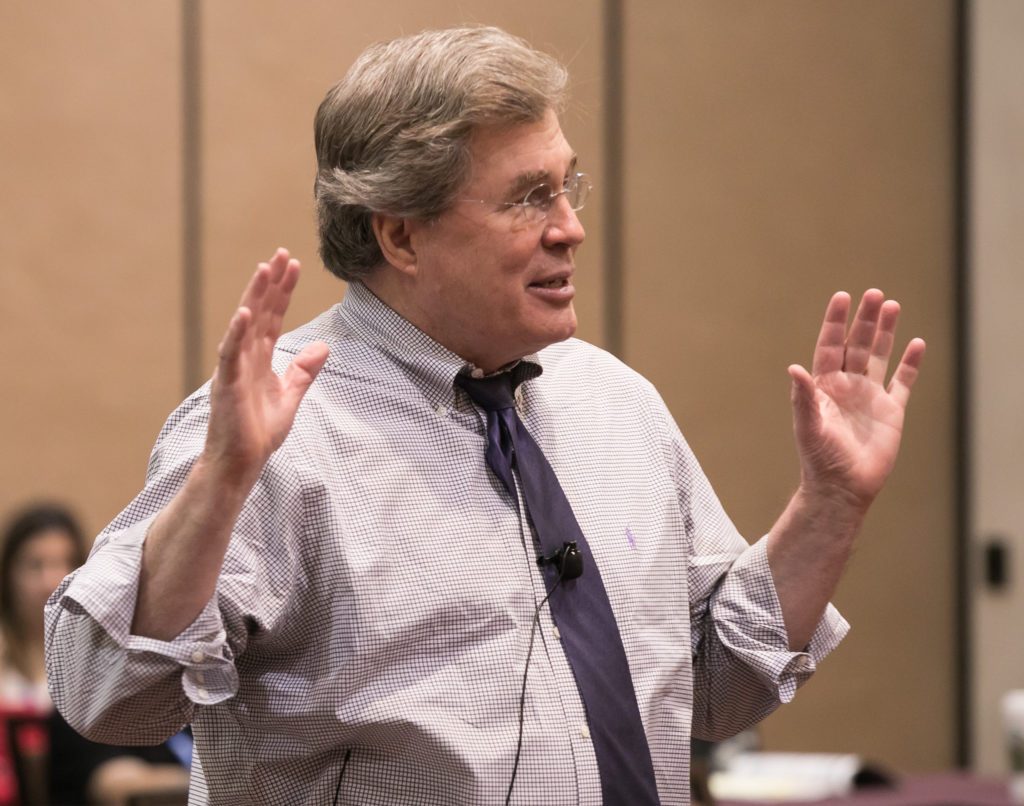 A Decade of Wisdom
Jeffrey S. Baird, JD, continued a remarkable string of weekly Medtrade Monday columns during 2019, capping off a decade of wisdom that will happily continue into 2020. Covering a staggering array of varied topics, Baird offered his own insights on the "hottest" new product in Cannabidiol (CBD) – A Primer.
Late Year Legislative Victory for Complex Rehab Technology
The President signed into law H.R. 1865, one of the year-end spending bills passed in the House and Senate. The bill included permanent protections for complex rehab manual wheelchairs and components (accessories). See story. 
New Booths and Striking Visuals at Medtrade
ATLANTA – Conveying a company's message and overall design ethos within the relatively confined space of a trade show booth is no easy task. For manufacturers that devote time, effort, and creativity, new booth designs can yield striking results.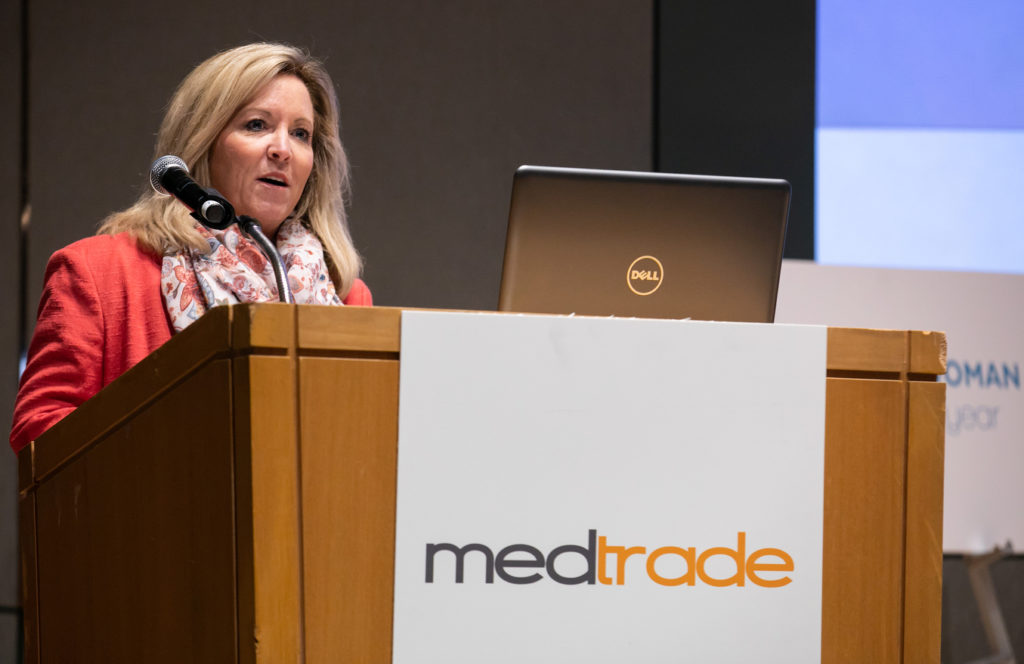 Quote of the Year
"Seema Verma [CMS Administrator] wanted tax payers to reimburse her for stolen jewelry and $325 moisturizer. Really? All this while we cannot get paid for life sustaining oxygen at a fair rate."
— Regina Gillispie (pictured, left), RRT, CEO and owner of Best Home Medical, Barboursville and Nitro, West Virginia, and 2018 recipient of the Van G. Miller Homecare Champion Award
Six Exhibitors Nab Coveted Awards at Medtrade
ATLANTA – Six manufacturers earned awards based on attendee votes during days two and three at Medtrade, held at the Georgia World Congress Center in Atlanta.
The bronze, silver, and gold winners in The New Product Pavilion Providers' Choice Awards, sponsored by HomeCare Magazine, were:
• Bronze – 1100 Friction Drive Straight Stairlift from Handicare;
• Silver – The AirFit N30 CPAP Mask from ResMed; and
• Gold – The Havanue Bag from Havanue (Joni Graham, creative director, Havanue, pictured right).
The top three finishers in The Retail Product Awards, sponsored by VGM Retail, were:
• Honorable Mention – The STRONGBACK24 with flip back armrests from Strongback Mobility USA;
• Honorable Mention – The FreeStyle Comfort Portable Oxygen Concentrator from CAIRE; and
• Best in Show – PurWell.
Sign of the Times – Medical Service Company Raises Wages
In October 2019, Medical Service Company (MSC) instituted a $15 hourly minimum wage for all full-time employees throughout its organization. "We are proud and passionate about this decision," wrote Josh Marx, MBA, vice president, Business Development, for Medical Service Company, and Dana McLaughlin, MBA, CMA, chief financial officer in a Sept 21, 2019, Medtrade Monday editorial.
The Industry Loses A Legend
Karyn Estrella, president and CEO of the Home Medical Equipment and Services Association of New England, died on July 4 after a battle with pancreatic cancer.
Medtrade Spring 2019 Attendance Ticks Up
Strong on-site registration pushed qualified attendance—meaning actual HME providers—to an 11% year-over-year increase for the combined Conference and Expo at Medtrade Spring at the Mandalay Bay Convention Center.
Most Outspoken Medtrade Monday Editorial
Simple Greed, Mismanagement, and Even Optimism by Michael Hamilton
Round 2021 Competitive Bidding
7/16/19 – Bid window opens
9/18/19 – Bid window closes
Harvard Report Sounds Warning on Senior Housing
The most recent report from the Harvard Joint Center for Housing Studies warns that a crisis could be on the horizon when baby boomers reach their 80s in homes that are not designed to meet their needs.
Beard of the Year
Jay Witter (pictured, right), senior vice president, Public Policy, American Association for Homecare
Most Quoted in Medtrade Monday
Tom Ryan, president and CEO, American Association for Homecare