WASHINGTON, DC – Although the deadline to initiate the application for Provider Relief Fund (PRF) Phase 4 and American Rescue Plan (ARP) Rural was yesterday, October 26th, HHS has now extended the deadline to complete the application to November 3rd.  Under this new deadline, applicants would have still needed to submit their Tax Identification Number (TIN) for validation by October 26th but now have the ability to complete the submission of the rest of their application by November 3rd  at 11:59PM (Eastern Time). As we shared in the October 7  and September 30 alerts, AAHomecare received confirmation from HRSA that DMEPOS suppliers qualify for both Phase 4 and ARP Rural. However, the calculation for Phase 4 payment will only be based on 10% of annual revenue for DMEPOS suppliers.
For specific questions regarding your application, AAHomecare recommends members to contact the PRF support line: (866) 569-3522; for TTY dial 711. HRSA continues to update the FAQ document with new information on PRF Terms and Conditions, and Phase 3 Reconsideration. Below are two questions specific to Phase 4 and ARP Rural:
How will provider size be determined for purposes of determining the percentage of changes in operating revenues and expenses that applicants will receive in Phase 4 payment? (updated 10/20/2021)
HRSA will use the applicant's adjusted gross revenue to categorize providers' size. Please note that providers must apply at the filing TIN level and include all subsidiary billing TINs.
What are the total amounts allocated for Phase 4 payments based on changes in operating revenues and expenses and bonus payments for Medicaid, CHIP, and Medicare providers? (updated 10/20/2021)
HRSA will make $12.75 billon (75% of $17 billion) in payments based on changes in operating revenue and expenses and $4.25 billion (25% of $17 billion) in bonus payments.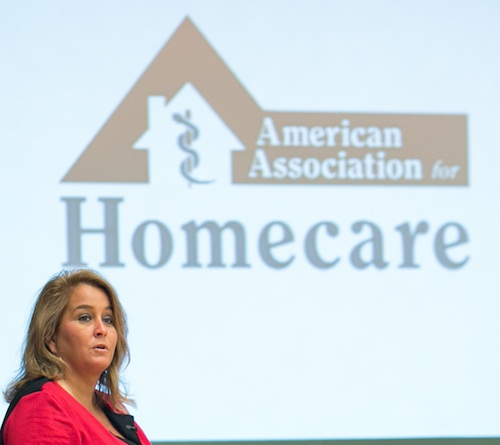 Mississippi Medicaid Eliminates 5% Sequester for HME 
JACKSON, MS – Mississippi home medical equipment stakeholders secured a significant measure of relief when the state's legislature eliminated a long-standing 5% reduction in Medicaid rates for DME, effective July 1, 2021.
Mississippi Association of Medical Equipment Suppliers (MS MAMES) leaders had been advocating to exempt DME from the cuts for about four years.
They redoubled their efforts in 2020, contracting with an experienced state-house lobbyist, engaging Mississippi legislators on the issue, and testifying before a joint Senate/House committee on Medicaid issues.
The legislature finally took action in the 2021 session, completely eliminating the 5% sequester as part of SB 2799.  DME suppliers had previously been one of the few sectors not exempted from the cuts through earlier legislation.
"This is a great win for Mississippi suppliers and a testament to what HME advocates can achieve at the state level," said Matthew Boyd, Chief Operating Officer for Jones County Medical Supply and MS MAMES President who helped lead efforts to eliminate the cut. "Our team focused on explaining the value that HME provides to the Mississippi Medicaid program and its beneficiaries and the challenges suppliers faced under the current reimbursement structure. We were consistent and persistent in making our case across the legislature; that's what it takes to succeed."
Boyd also cited the leadership of his colleagues on the MS MAMES Board — and the contributions of Board member David Hosemann from Hometown Medical, in particular — as critical to sustaining the effort, and also noted the strong support from Mississippi Senator Kevin Blackwell for exempting DME from the 5% cut.
"AAHomecare's Laura Williard (pictured) and David Chandler's contributions have also been essential to our success," adds Boyd. "I am looking forward to working with them on our next significant challenge: working with Medicaid officials to address timeliness of payments for Mississippi MCOs."