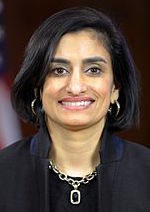 WASHINGTON, DC – Last week, industry advocates met with CMS Administrator Seema Verma (pictured) and Deputy Administrator Demetrios Kouzoukas, as well as several other HHS and CMS staffers. CMS staff met with: Tom Ryan, AAHomecare president; Jay Witter, AAHomecare senior vice president of public affairs; Cara Bachenheimer, senior vice president of government relations with Invacare; and Thomas Barker, an attorney recently engaged by the Association.
Principal topics of discussion included structural fixes for the next round of competitive bidding as well as the need for additional reimbursement relief for providers serving rural areas.

Administrator Verma demonstrated impressive familiarity with HME industry concerns about the bidding program, and others in attendance were well-acquainted with the proposals in letters regarding the bidding program AAHomecare recently sent to HHS Secretary Price, which provided a good baseline for the discussions.

AAHomecare was also afforded the opportunity to discuss our support for a longer-term fix on the CRT accessory reimbursement and for addressing the "double dip" stationary O2 cuts; staffers in attendance asked us to follow up with additional information on those issues.

AAHomecare officials believe the tone and substance of the discussion in this meeting shows that the new leadership at HHS and CMS understand industry concerns with the bidding program. In particular, they are encouraged by Administrator Verma and her colleagues expressing their interest in working to come up with solutions on these issues that will allow providers to continue to meet the needs of the millions of individuals who depend on HME and related services.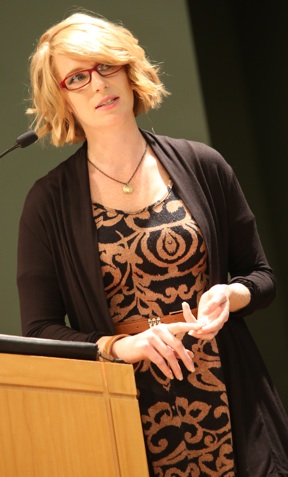 AAHomecare HMEs with Clinical Pathways Programs
WASHINGTON, DC – As AAHomecare respiratory stakeholders continue to work on outcome-based care models, they agreed that it would be helpful to identify and speak with providers who have implemented similar programs and to conduct short interviews to gather information identifying successes, failures, and what they may do differently.
The respiratory stakeholders, which represent a diverse cross-section of the supplier community, AAHomecare, The MED Group, VGM, AARC, and several manufacturers and providers, feel this is an important step in pursuing an outcome-based care model where suppliers get reimbursement for providing respiratory services, so that past mistakes are not repeated and successes can be multiplied.
Have you put together an outcome-based clinical pathway program or are you aware of a hospital or DME that has done so? If so, please contact Ashley Plauché (pictured), AAHomecare's manager of government affairs, at ashleyp@aahomecare.org to set up a time to discuss your experience with outcome-based programs.