SPRINGFIELD, IL – The Illinois General Assembly passed SB157, a budget implementation bill which includes language exempting breast pumps and related supplies from sales tax effective July 1, 2022. The legislation is now headed to Governor JB Pritzker's Desk for signature. On Tuesday. the Governor tweeted his congratulations to one of the lead advocates of the measure for the passage of the bill.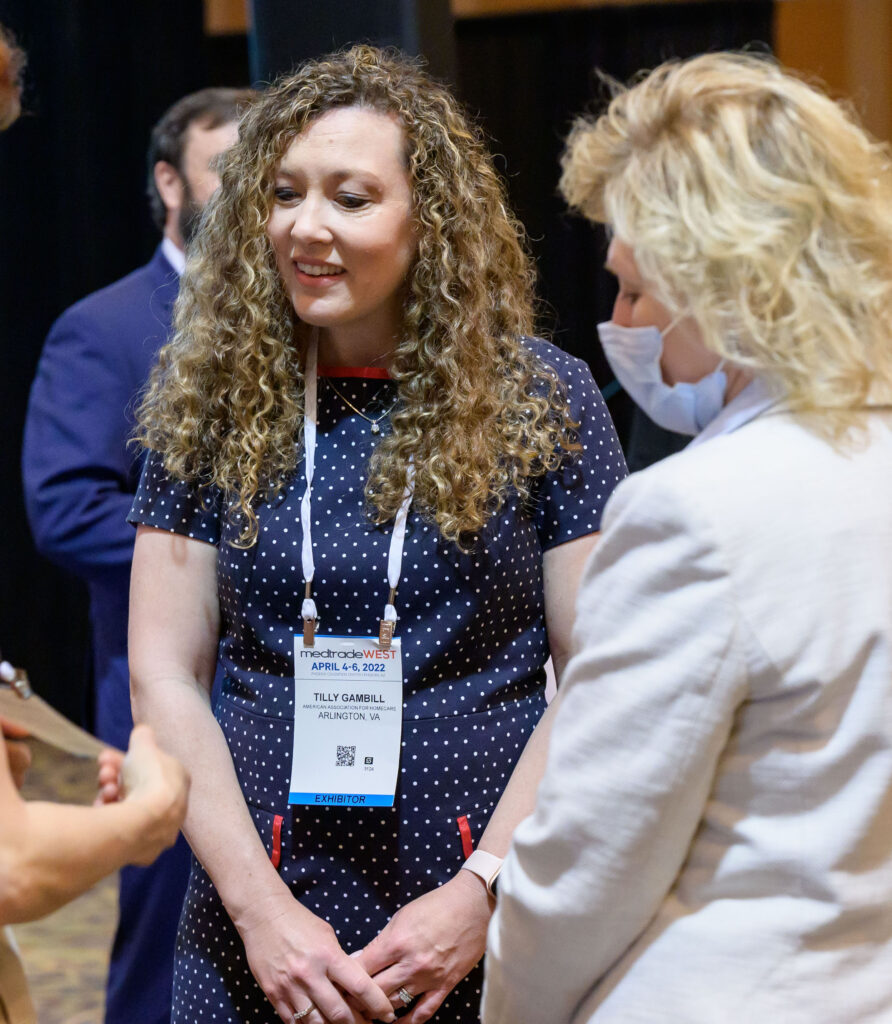 Once signed into law, this bill is estimated to save Illinois providers $1.1 million annually. The legislation follows similar bills that have been passed in eight other states, including Connecticut, Oklahoma, Louisiana, Pennsylvania and New York. These efforts have been supported by AAHomecare's Breastfeeding Coalition, who have been helping coordinate the work of providers maternal health stakeholders, as well as funding state-level lobbying partners.
"Our strong champion in the Illinois House, Rep. Barbara Hernandez, has worked with providers and other maternal health advocates for two years to see this legislation through," said Tilly Gambill (pictured), director of Marketing Communications for AAHomecare. "By activating grassroots support, engaging IBCLC professionals to testify, and inviting likeminded stakeholders to weigh in on the issue, our coalition was able to impress upon legislators the benefit of a tax exemption and reach the finish line. We look forward to duplicating these efforts in states without sales tax exemption laws currently in place for medically necessary items for families."
The Breastfeeding Coalition is open to AAHomecare member companies who want to take part in the fight for fair medical policies for breast pumps and to exempt these essential products from sales tax in all states. Contact Gambill at tillyg@aahomecare.org to learn more.
AAHomecare At Medtrade West
PHOENIX – AAHomecare's participation at the show was highlighted by the well attended AAHomecare Update on Tuesday morning, where the senior leadership team discussed ongoing developments in federal legislation, regulatory policy, and payer relations related to the HME community. David Kopf, editor of HME Business, moderated the panel discussion.
AAHomecare's Payer Relations team partnered with state HME association leaders on the popular "State Straight Talk" discussions on the show floor to address the latest developments on working with Medicaid authorities, MCOs, and state policy makers on a regional basis.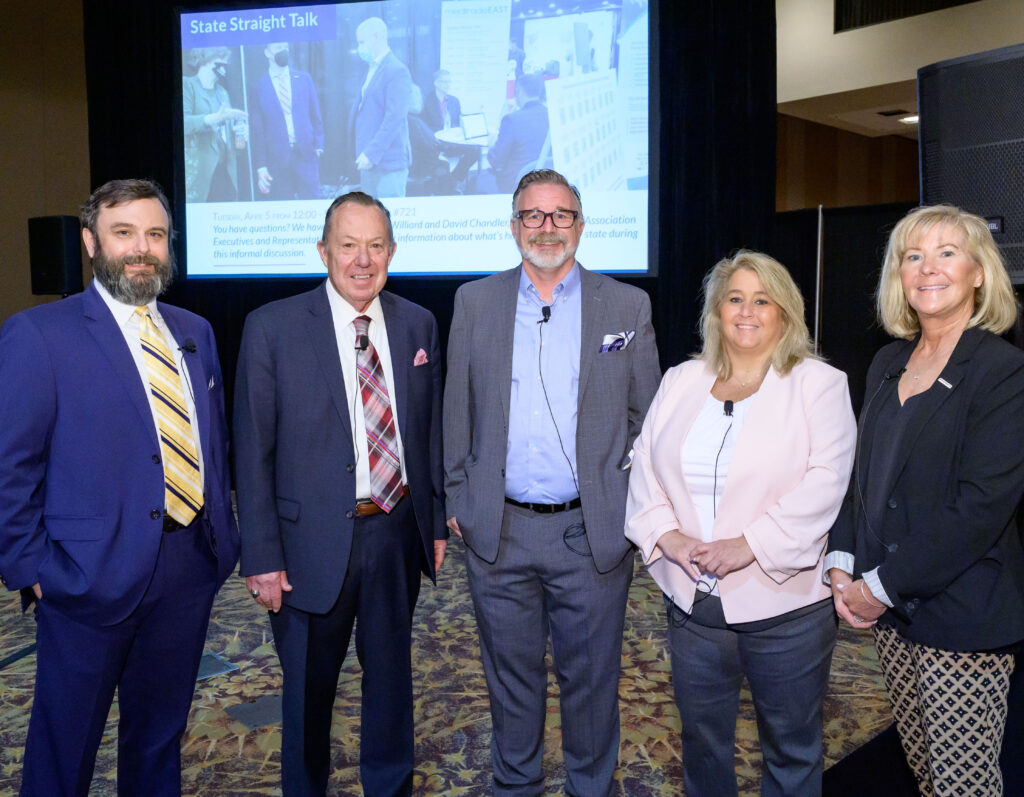 Board Affirms Policy Priorities
AAHomecare's Board of Directors also convened in person at Medtrade West. The wide-ranging session included updates on major aspects of the Association's advocacy work as well as operational and financial oversight. The Board reaffirmed AAHomecare's top priorities for the remainder of 2022: 1) securing Medicare meaningful reimbursement relief in former CBAs through provisions in HR 6641; 2) continuing the 75/25 blended rate for non-rural/non-CBA areas beyond the end of the COVID-19 PHE; 3) proactively engaging a broad spectrum of Medicaid authorities, MCOs,  and other major payers; and 4) close monitoring of any potential signals/actions related to resuming the bidding program.
AAHomecare members and other HME stakeholders are encouraged to engage their House members in support of H.R. 6641. Advice on contacting House healthcare staffers can be found at Medicare Reimbursement Legislation Campaign Central.
HHS Extends COVID-19 PHE
WASHINGTON, DC – HHS extended the COVID-19 Public Health Emergency (PHE) for another 90 days, effective April 16.  The PHE extension means that that the 75/25 blended rate in non-rural/non-CB areas will remain in effect until at least July 16, 2022, along with other policies tied to the status of the PHE, including:
NCD/LCD flexibility allowing expanded use of home-based respiratory products/therapy, as well as infusion and anticoagulation devices.
Waiver of face-to-face requirements for many products; allows use of telehealth for items that are not included in the waiver such as PMD.
6.2% increase in Medicaid FMAP match (will remain in effect though the end of the quarter the PHE expires, so this relief will run through at least September 2022).
State Medicaid waivers and flexibilities tied to the PHE (states may, however, end flexibilities they have granted at their discretion).
TRICARE reimbursement increases tied to the Medicare rate relief.