OLD FORGE, PA – The Greater Scranton Chamber of Commerce recently honored Golden Technologies at a gala celebrating the SAGE (Scranton Awards for Growth and Excellence) Awards. Golden won Business of the Year and the IMPACT Award for People & Culture. The SAGE Awards recognize outstanding efforts, talent, creativity, and innovation in Northeastern Pennsylvania.
"Over 20 years ago, we remember being awarded Small Business of the Year and how much that means to us. To achieve this huge milestone years later and be honored with the 2021 Business of the Year award is truly an honor and we are so proud," said Rich Golden, president & CEO. "Something that we're even more proud of is receiving the IMPACT Award for People & Culture. This award recognizes a business that has gone above and beyond in responding to the COVID-19 crisis in terms of creativity, adaptation, and perseverance to ensure the well-being of its team members. We are very proud of these awards and recognition by our business community leaders."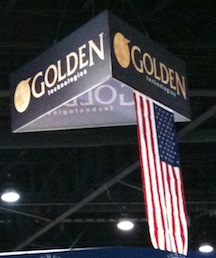 In response to immediate needs during the COVID-19 pandemic for their power lift recliners, scooters, and power wheelchairs, Golden stayed open as an essential business and demonstrated growth and operational success by opening a new 170,000 square foot distribution center equipped with state-of-the-art warehousing equipment. In addition, Golden increased minimum wages to retain and attract more workers, opened new office space, and utilized training programs to improve efficiency. Golden is also proud to give back to the Scranton community such as donating luxury power lift recliners to The Arc of Northeastern Pennsylvania to provide comfort during their day programs and utilizing sewing equipment to manufacture masks for local hospitals and the community.
In addition to recognizing resourcefulness and innovation in local businesses and organizations employed due to the challenges of COVID-19, the IMPACT Award for People & Culture honors those that demonstrated an adaptation of safe work environments, restructuring, retention of employees, as well as compensation, flexibility, and remote work. Employee events like Thanksgiving feasts, Christmas parties for children of employees, holiday cookouts, and special recognition days are part of their company culture to show gratitude towards one another and to be thankful for the meaningful work they do.
"Under unprecedented conditions, each team member in production and traffic, customer and technical service, accounting and sales showed up day after day and did everything they could to continue to provide customers with the power lift recliners and mobility products they so desperately needed. I am very proud of everyone, and congratulations on this special achievement," said Golden.
MAMES Membership Grows Again
2021 was an unprecedented year for members of the Midwest Association for Medical Equipment Services (MAMES) as the industry continued to navigate the pandemic, recalls, reimbursement, consolidation, and more on a daily basis. Through it all, MAMES managed to grow again in provider and associate members.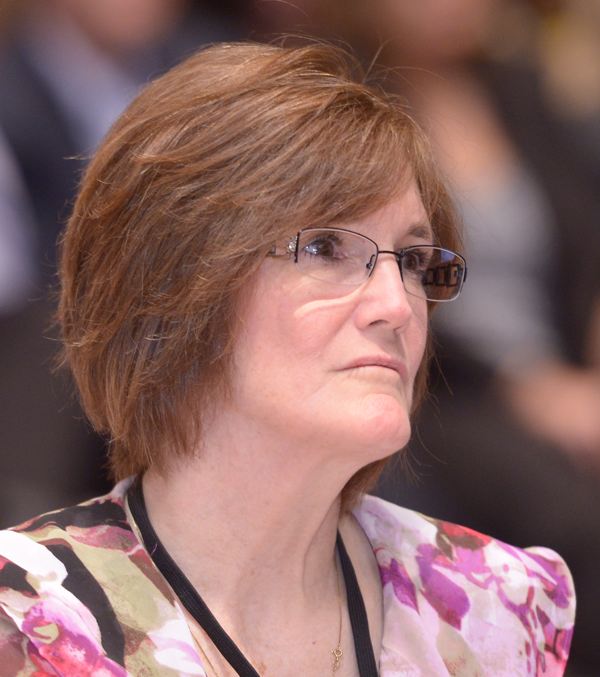 "This is our eighth consecutive year of maintaining or growing in members—we had that one darn year we were flat," says Rose Schafhauser, executive director of MAMES. "We are thrilled to have members who are engaged and active and who find value in our education, networking, vendor interaction and committee structure. It is the energy from our MAMES membership that keeps us going on these cold short days in northern Minnesota. They make all the work worthwhile."
MAMES is coming off of a successful MAMES 2021: Together Again Conference where they welcomed more than 200 of the MAMES family back to live events. "We look forward to moving into 2022," Schafhauser adds, "and continuing to grow and be the first resource for our current MAMES members and our new MAMES members in 2022." Mames.com
ADMEA Prepares for 2022 Annual Meeting
The 2022 combined Annual Meeting & Convention for the Alabama Durable Medical Equipment Association (ADMEA) will operate on a new schedule next year. The Board of Directors will meet on Tuesday morning (January 11th) and the check-in/registration desk will open at 12:30 PM. There will be a reception with the exhibitors on Tuesday night, in addition to exhibit time during all breaks, and the program will run from 9:00 AM until 3:00 PM on Wednesday (January 12th).
Mark Higley and Ronda Buhrmester (pictured) from VGM are two of the presenters. "Mark has always been one of our most popular presenters," says Michael Hamilton, executive director of ADMEA, "and Ronda will have the latest news on the status of the new oxygen LCD as well as other current reimbursement issues."
According to Hamilton: "We have a room block available at the rate of $129+ accessible here using the reservation code MEA. Rooms are available at the same rate before and after the meeting, subject to availability.
Register now and pay anytime up until the week before the meeting. Having earlier information on levels of participation allows improving our plans and getting this on your calendar early improves the odds you'll be able to take part. If you pay when you register, refunds or credit toward future meetings are always available according to our long-standing terms and conditions, so there's little risk in promptness and it's a big help in planning."