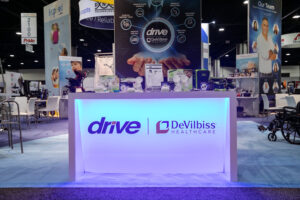 ATLANTA – Drive DeVilbiss Healthcare, Port Washington, N.Y., recently signed on for Medtrade East, scheduled for Oct. 24-26, 2022 at the Georgia World Congress Center in Atlanta. Drive DeVilbiss Healthcare manufactures a complete line of DME including: mobility products; beds; bariatric products; wheelchairs; sleep surfaces and pressure prevention products; and much more.
San Diego-based ResMed also joined the exhibitor list last week. ResMed manufactures cloud-connected medical devices for people with sleep apnea, COPD, and other chronic diseases.
"These companies are extremely familiar to our attendees and we are pleased to welcome them back to Medtrade East," says York Schwab, show director. "It will be the last Medtrade East for the foreseeable future as we go to one show per year at a central location. Stay tuned because the when and where is coming soon."
Welcome To Atlanta Reception
ATLANTA – The new 'Welcome To Atlanta Reception' is a new addition to Medtrade East. "The Expo Hall will be open from 9:00 to 5:00 on Tuesday, Oct. 25, and we will have the Welcome To Atlanta Reception in the Expo Hall from 4:00 p.m. to 5:00 p.m. on Oct. 25 with food and refreshments," says York Schwab, show director. "There will be a different slate of sponsorship opportunities for companies at this great event."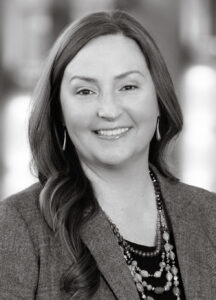 The Audit Happy Hour, which ultimately became Ask The Experts, will be back at its original time of 5:00 p.m. to 6:15 p.m. on Monday, Oct. 24. Ask The Experts will be a free event for attendees who hold a Conference Pass. "The educational conference sessions on Oct. 24 end at 4:30 and/or 5:00," Schwab explains, "so attendees can walk right into Ask The Experts for additional knowledge and refreshments."
When Medtrade East concludes in Atlanta, attendees can look forward to a single show in a central location in 2023. The new one-show format will take effect in 2023 at a date and time to be announced. "Our mission is to stage events that unite the HME industry, and having one annual event will help bring together buyers, sellers, and educators under one roof for the ultimate product and information sourcing event," says Sarah Varner (pictured), vice president of Marketing, Industrial Connections, Emerald.