LAS VEGAS – It makes sense to go to both Medtrade Spring (April 16-18, 2019) and Medtrade (Oct 21-23, 2019) for a double dose of education, products, and networking. However, that is mostly not the case. In fact, there is only about 10% overlap in attendees who go to both shows.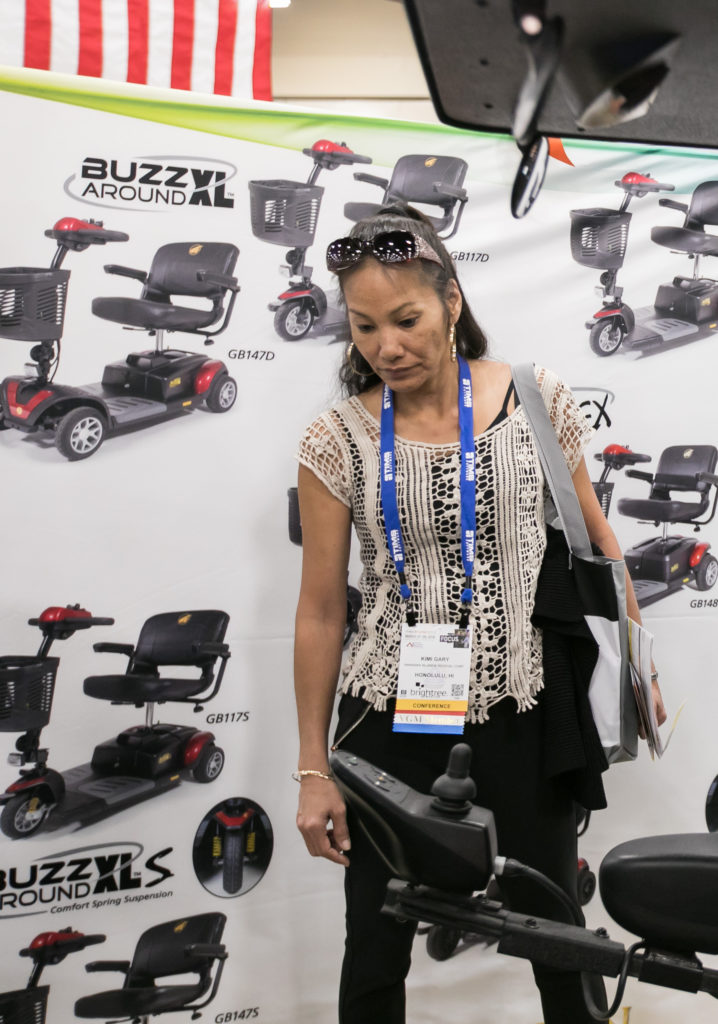 "The providers who make the trip to both shows certainly represent a dedicated subset, and we appreciate these attendees," says Kevin Gaffney, vice president and group show director, Medtrade. "However, it's true that most people choose based on geography and how the trip fits into their lives. The 10% crossover makes it logical for companies to exhibit at both shows."
While geography is undoubtedly a big determinant as to who attends Medtrade Spring, providers from around 40 to 45 states (on average) routinely make the trip to Las Vegas—including provider Kimi Gary (pictured), general manager, Hawaiian Islands Medical Corp, who last year took the 5.5-hour flight from Honolulu, Hawaii.
The top five most represented states at Medtrade Spring are California, Texas, Nevada, Florida, and Nevada. If you're reading this editorial from the great state of Alaska, we haven't seen you in a while. "Part of the appeal is the fun city of Las Vegas," Gaffney says, "but mostly I think it's the show's spring timing which coincides with the theme of renewal. It provides an invaluable chance to get inspired with new products and ideas."
Click the link below to register for Medtrade Spring.
https://registration.experientevent.com/ShowMTH192/?flow=MTMON
Greg Thompson is editor of Medtrade Monday.