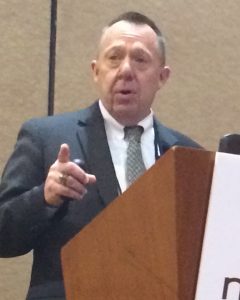 ATLANTA – The Stand Up for Homecare Fundraising Event at Medtrade is set for Tuesday, Oct 24, at the Skylounge, located at the Glenn Hotel. The event is 5:30 – 7:00 p.m., and tickets can be purchased in advance or at the door. Click Here to purchase tickets and read more about the event.
Patient Access Survey Findings: A Powerful Tool for HME Advocacy Efforts
WASHINGTON, DC – The freshly-completed Patient Access Survey by Dobson DaVanzo paints a compelling picture for the need for both structural fixes for the competitive bidding program, as well as for rolling back reimbursement cuts for non-bid area suppliers.
Please share this summary of findings with your representatives on Capitol Hill in your outreach for the need for competitive bidding reform and to help build strong original co-sponsor support for forthcoming rural relief legislation noted in the next story.
Key findings of the report include:
52.1% of beneficiaries report problems accessing DME and/or services.

88.9% of case managers report an inability to obtain DME and/or services in a timely fashion.
Case managers noted that the program has complicated the discharge process and that delays in obtaining DME have often resulted in or contributed to Medicare beneficiaries' need for emergency care or a hospital re-admission:
70.8% of case managers report discharge delays of 1-7 days.
61.7% of case managers say patients are having medical complications, some of which result in readmission to the hospital.
The survey clearly shows that the bidding program and the application of bidding-derived pricing to rural areas is negatively impacting Medicare beneficiaries and also causing problems for case managers/discharge planners in their efforts to get their patients back home in a timely manner.  The input from 361 case managers/discharge planners surveyed adds a great deal of credibility to these findings.
You can find the summary of findings here, and you can also find our earlier advance highlights from the report here.  The full report and appendix can be found at aahomecare.org/access. Contact Gordon Barnes at gordonb@aahomecare.org if you have any problems accessing these documents.