GOOSE CREEK, SC – Sheldon (Shelly) Prial has been to all but one Medtrade, and the 88-year-old HME legend has decided to make this year's show his last. In Part 2 of our series (check out part one here), we start on July 2, 1950, when Shelly and his wife, Thelma, were married.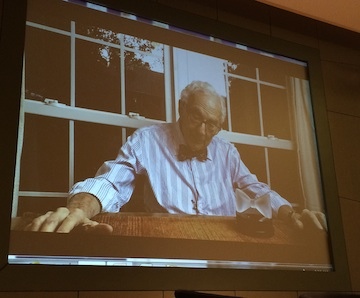 The ceremony took place 65 years ago, right after Shelly took his state pharmacy boards. For the 23-year-old pharmacist (no middle name, by the way: "My parents were too poor to afford a middle initial," he says), it was a time of limitless possibility as the country reawakened from a long war and an economic depression that had lingered for more than a decade.
Armed with a political zeal that led him to the republican side of the aisle, Shelly combined business acumen with a genuine appreciation for the trials and tribulations of his patients. "All my life, I have been involved with people who are not in the best of health," he says. "I understand their difficulties."
The eventual transition to owning his own shop was a natural for Shelly, who practically grew up in a drug store where his father was a pharmacist in New York. "I was the pharmacy delivery boy," he says. "I had a bicycle and I went all over Manhattan, the Bronx, to Queens—and I got to meet so many people."
Shelly's father was active in county and state pharmacy associations, and Shelly took this philosophy with him as an adult. In 2015, Shelly believes industry organizations are more important than ever. What makes a good organization? Says Shelly: "Good communication is the difference between organizations that are superb, and those that are just there."
Check Medtrade Monday for Part 3 of "HME Legend" in the coming weeks. There is much more to tell.