LOVELAND – Faithful Medtrade Monday readers may have noticed a pattern in recent weeks. I've been interviewing people who make it their business to stay involved. In case you missed it (perish the thought), I've had the pleasure of chatting with:
• Bill Guidetti, chairman of the American Association for Homecare;
• Beth Bowen, executive director of ACMESA, ATHOMES, FAHCS, and NEMEP;
• Barb Stockert, executive director of the Big Sky Association of Medical Equipment Services and the Pacific Association of Medical Equipment Services;
• Rose Schafhauser, executive director, MAMES and SWMESA;
• Tyler Riddle, CEO of Albany, Ga-based MRS Homecare Inc.;
• Gary Sheehan, vice chair of the American Association for Homecare;
• Josh Britten, member of the AAHomecare Board of Directors;
• Tim Rutti, M.B.A., owner of Phoenix-based Valley Medical Supplies;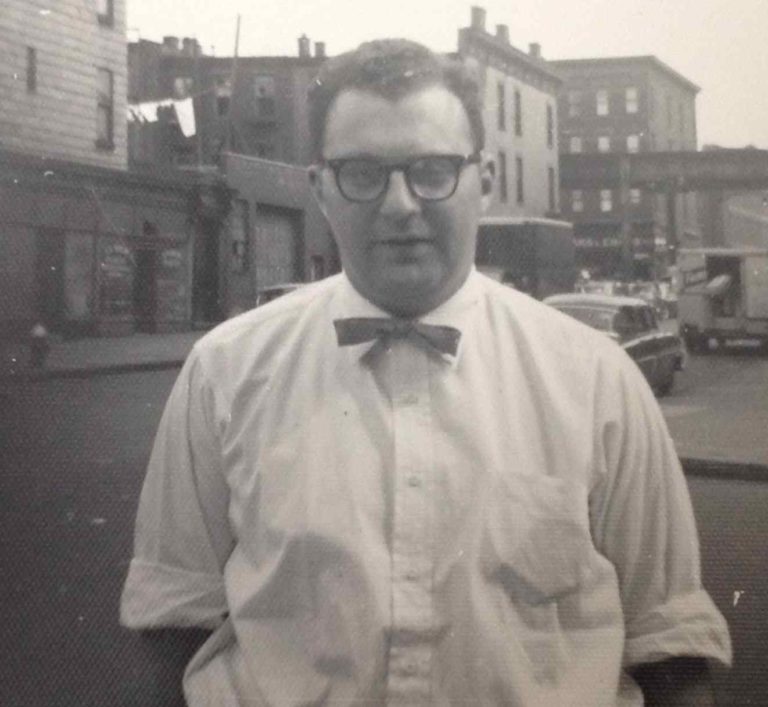 It's easy to become cynical, but speaking with these highly motivated individuals tends to restore your faith. If you missed the interviews, click on the links above for a much needed dose of inspiration. A similar inspiration spike is typically found at in-person trade shows, and I look forward to experiencing that enthusiasm again.
When I think of energy, activism, and old fashioned enthusiasm, I can't help but think of Shelly Prial. Shelly is 93 years old now, and back in the day he was a tornado of advocacy. I often said: If every provider were as determined as Shelly, the competitive bidding program would never have happened. Washington, D.C. simply could not have weathered the tsunami of thousands of Shellys.
The photo above is Sheldon Prial in the 1950s, on the streets of Brooklyn, complete with trademark bow tie. At the time, Shelly had organized fellow New York pharmacists into an influential lobbying group. Shelly asked, and they simply could not say no. We can't all be Shelly Prial, but a look back can occasionally spark a look forward. This industry is nothing if not resilient, and enthusiastic people will make the difference going forward.
Greg Thompson is editor of Medtrade Monday.