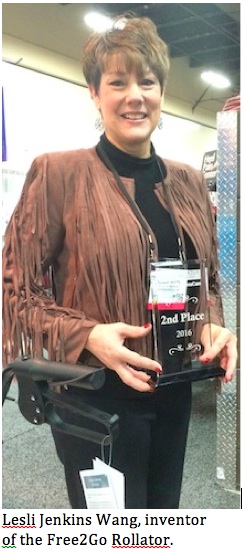 LAS VEGAS – Manufacturer representatives from nine finalists in the biannual Innovative HME Retail Product Awards (sponsored by HomeCare Magazine) vied for the coveted top three awards at the recently completed Medtrade Spring in Las Vegas. After officials from all nine finalists made their presentations, session attendees and judges voted to determine the top three winners.
This week, Medtrade Monday takes a closer look at the Innovative Awards' second place finisher, the Free2Go™ Rollator from Roscoe Medical Inc. Medtrade Monday editor Greg Thompson spoke with Ryan Moore, vice president, Professional Sales, Roscoe Medical Inc, about the special attributes of the product and the reasons it resonated so powerfully with Medtrade Spring attendees.
Greg Thompson, editor of Medtrade Monday: Why did the Free2Go™ Rollator do so well among judges and attendees?
Ryan Moore, vice president, Professional Sales, Roscoe Medical Inc: It did so well because of its uniqueness. There is no other product out on the market like this and it helps address a common problem that many seniors face when using a toilet that is too low or does not offer the support needed when sitting or lifting.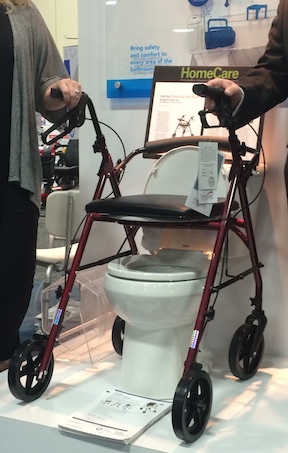 Thompson: Don't ADA-compliant toilets already address this concern?
Moore: There is a misconception out in the market place that ADA-compliant toilets address all the concerns of all individuals with reduced mobility. However, this is not true. ADA-compliant toilets/restrooms are designed for someone transferring from a wheelchair; not for those using a walking aid. There was an obvious gap in the HME/DME industry, and the Free2Go™Rollator addresses this gap and promotes independence.
Thompson: How can the Rollator help a providers' business during these times of reduced Medicare reimbursements?
Moore: The Free2Go™ Rollator is a cash sale item (retails for $349) and there are healthy margins for the provider. It solves a unique problem, and consumers are willing to pay out of pocket for it.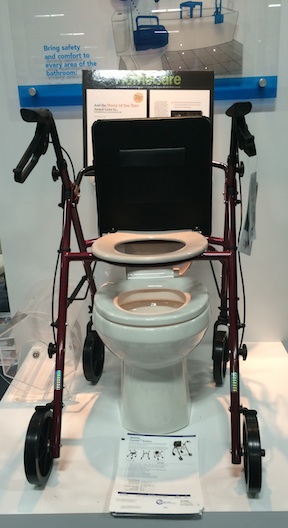 Thompson: What was the attendee reaction among people who visited the booth at Medtrade Spring?
Moore: Excitement! They had never seen anything like it. We displayed the Free2Go rollator over a toilet, so visually, as attendees walked by, it instantly conveyed the benefits.
Thompson: Do you plan to attend Medtrade in Atlanta, scheduled for Oct 31-Nov 3 at the Georgia World Congress Center? If so, can you give us a hint of what you may be introducing at the show?
Moore: Yes, Roscoe Medical will be exhibiting at Medtrade in Atlanta. We have many new and exciting items in the pipeline that I am not at liberty to speak about yet. However, I can tell you about one new program that is currently being test-launched. It is a new piggy-back label program for DME suppliers who run consignment closets with hospitals and doctor's offices. The initial feedback so far on our test has been very positive. We plan to officially launch the program nationwide at Medtrade.