ATLANTA – Laboratory Tactical Consulting (Lab Tactical) has appointed Bryan Hines [pictured on right with Anna McDevitt, CEO, of Lab Tactical, and Ryan McDevitt, CFO] as chief operating officer, a new position within the company.
The announcement was made on Twitter last week during Medtrade in Atlanta , Ga. Hines has more than 20 years healthcare and software experience, which he will focus on operations and business development for Lab Tactical.
"As we build our team to service the industry, his skill sets in integrating and implementing technology are paramount to achieving success," said McDevitt. "His experience helps set the tone for the mission of change management in healthcare moving forward. Bryan is a great guy and a talented professional."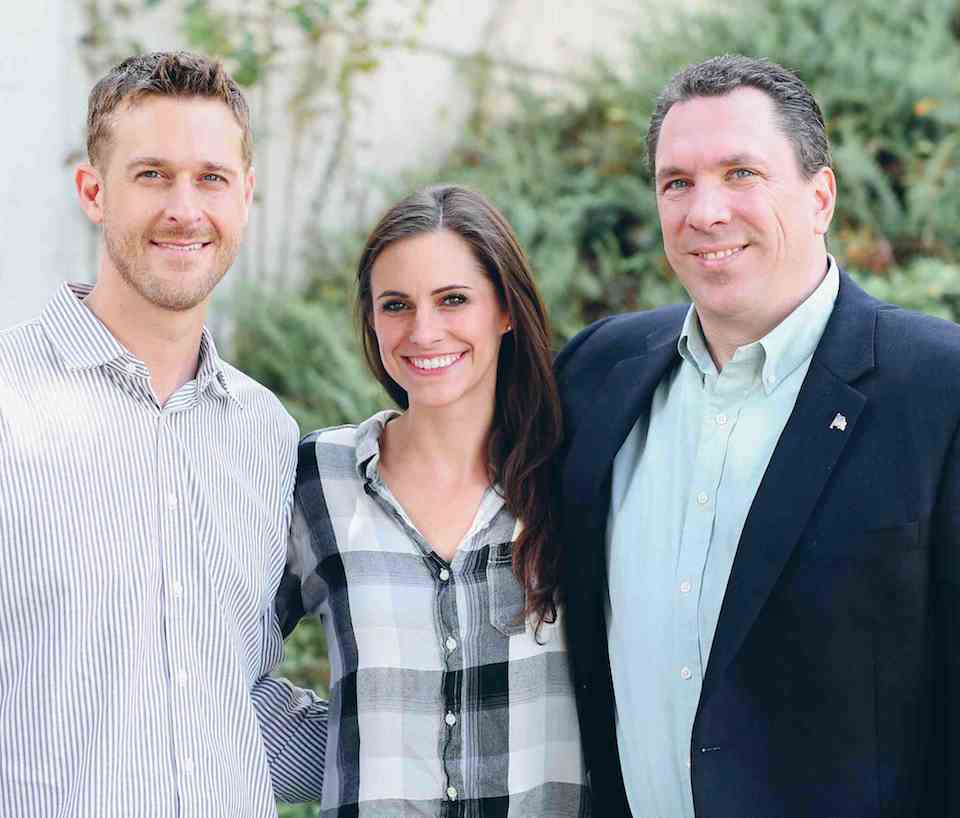 Lab Tactical is a consulting firm specializing in healthcare businesses. Current services include strategic plan development, design of marketing materials, and management of empirical, technology-based projects. As a team, they focus on providing dynamic solutions for clients by guiding them through multi-faceted process they refer to generally as "the Method."
Hines will be responsible for company development and ensuring operational excellence across the company. "Looking across the space, we see a huge opportunity in assisting providers to more effectively integrate technology," said Hines, who was most recently assistant vice president of I.T. Healthcare at Genpact, "Our goal moving into 2016 is to put boots on the ground and make that happen."
Prior to this appointment, Hines helped lead the overall strategy and execution for Genpact's venture into healthcare. In that role, he worked to build back end solutions for some of the largest post-acute health care providers across the country. Medtrade Monday caught up with Hines at last week's Medtrade show.  
Medtrade Monday: Why have you decided to take this position with Lab Tactical?
Bryan Hines, chief operating officer, Laboratory Tactical Consulting: Tactical has had tremendous success with marketing and branding for the HME industry over the years. It was this past year that I saw them begin to become more involved in the operations and analytics of HME companies. With Lab Tactical's market presence and the relationships and skillsets I bring to the table, it's a natural fit. We share a renewed, collaborative, forward-thinking vision that I feel is much needed in this industry. I can't think of another firm that offers the suite of services we do with the experience and technology to back it up.
Medtrade Monday: Why is it so important for providers to successfully integrate technology?
Hines: Technology is the best way to control costs and ensure compliance. The human factor is an undeniable part of healthcare… and labor continues to be the biggest expense for HME providers.  Efficiency is essential when profit margins decline and technology offers solutions that help reduce those costs without sacrificing patient care.
Medtrade Monday: What is the biggest misconception about the effective use of technology?
Hines: The biggest misconception is thinking you don't have access to it. We often work with clients who reach a "tech plateau" because they may feel intimidated by new technology or think an innovative solution is too expensive. The technology coming into the HME industry is abundant and competitive. There are solutions to fit each provider's budget.  
Another mistake providers make after investing in new technology is not seeing the investment through with proper implementation and training.  Would you hand over car keys to your 15 year old child that has never driven before?  No, of course not! There needs to be a plan in place and some supervised practice for your child to develop the skills to drive safely.  
We stress the importance of understanding that technology solutions are forever evolving. That means your solution today will not be your solution in 3-5 years. Having the foresight to continue supporting your business with the appropriate technology is paramount…and this is one of Lab Tactical's opportunities to help providers; we can help vet, implement, and train on new technology.
Medtrade Monday: What is your level of optimism these days concerning the HME industry?
Hines: My optimism level is high! I see a wave of young professionals eager to collaborate with seasoned colleagues to do great things in HME. Despite the constant barrage of bad press and reimbursement cutbacks that this industry has faced over the last two decades, these NextGen HMErs see opportunity.
They are coming into this space with the HME experience but without the chip on their shoulders or the "sky is falling" drama. They see CMS as a hurdle, not a bear trap. This fresh presence has the potential to change the perception of the HME industry in years to come and that's exciting to me. Lab Tactical is in the business of change management and we find success in that collaborative spirit.