PHOENIX – As reported last week in Medtrade Monday, AZ MediQuip, a privately-owned (retail only) DME company in greater Phoenix, recently received funding from private equity partner Gemini Investors. The story behind that seemingly straighforward arrangement is a bit more complex. Medtrade Monday sat down with 59-year-old Mark Nicotera to get an idea of the timeline, and in particular the sheer amount of patience required to make the deal happen.
Medtrade Monday: How long did this process take from idea to culmination?
Mark Nicotera, CEO, AZ MediQuip: I engaged a mergers and acquisitions (M&A) company about two years ago to start the process of putting the company on the market. It went on the market in January of 2018, and I got an offer around May of that year.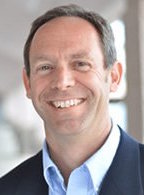 Medtrade Monday: What became of that deal?
Nicotera: It didn't come together, and I fired that M&A company and hired a different one. These new guys brought another deal to me last spring of 2020. We were at the proverbial altar and it fell apart at the very last second.
We were back on the market throughout the summer and fall, and then we had two people interested and were about ready to get engaged with them when Gemini came to the table with a much better offer, a much better structure, and pretty much everything I wanted in the transaction.
Medtrade Monday: That's a fairly long time horizon. How typical is that type of process?
Nicotera: It's always a challenging process. However, I'm really very happy with Gemini as a company and the people who I've worked with there have been really good.
Medtrade Monday: When did you get involved in the DME business?
Nicotera: I got involved in the DME business when I was 50, and I'm 59 now. I was thinking that this would be a 10- to 15-year project. I was hoping to grow the business a little bit, sell it for more than I paid for it, and have something to retire on.
Medtrade Monday: What has been the key to the company's growth?
Nicotera: The whole plan just accelerated after I dumped Medicare. We got bigger and better and faster than I expected, and today the M&A market is still very strong. We don't know how long it's going to be that way. It ebbs and flows. You don't want to be in a down market, so I stepped in and said, 'Okay. Now's a good time.'
Medtrade Monday: Did you technically sell the company or merely receive additional investment?
Nictotera: I'm sure you could get an equity infusion without giving up the majority share. I didn't want to sell the company completely, so they [Gemini] took a majority share. I'm on board as CEO for two years, but it really is more a sale of the company with me having an exit strategy.
Medtrade Monday: Why did you decided to dump Medicare?
Nicotera: Really they dumped me. I was in competitive bidding in the Phoenix market, which came to be implemented in 2014. I submitted bids and I didn't win any bids. We now know that the winners were losers. The volume of my business had already converted to retail, and I just had to cut the cord.
It doesn't make any sense to jump through all the little hoops to be a Medicare provider when you're doing a pittance of business with them. It was certainly a nervous and anxious time to leave the reimbursement world, even though I wasn't from it. Long-term, it's still the cornerstone of the industry. To totally dump that and go retail only is still not a common path taken in this industry, but I sure am glad I did it.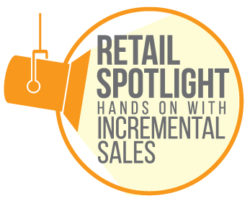 Medtrade Monday: For someone who wants to dabble in retail, what advice would you give?
Nicotera: It's a waste of time to dabble. You're not going to be successful. You might generate some success in sales, but you're going to lose focus and you're going to spend money that you possibly could have invested elsewhere for better return. If you just want to dabble, maybe play the stock market.
Medtrade Monday: What advice would you offer to those looking into selling all or a percentage of their business?
Nicotera: Don't do it yourself. Find an M&A company that you're comfortable with, and know that you're going to give them a fair percentage of your sale. It's like selling a house. After that, be patient. It takes a while to sell a business. Remember that your M&A company is going to tell you what your business is worth and they're going to be optimistic with their numbers. However, you are never going to get every dollar out of your business. There may be a disconnect between what the M&A company thinks a company is worth versus what buyers are willing to pay. In my case, I feel I did very well.