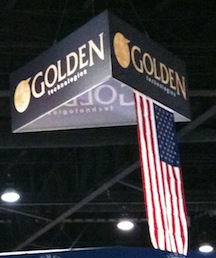 ATLANTA – On Oct 31, 2016, at 4:00 p.m., in Room C111 of the Georgia World Congress Center in Atlanta, Golden Technologies will be hosting an exclusive presentation featuring Bob Phibbs, The Retail® Doctor. This seminar is open to all attendees.
Whether you are a store owner, manager, or a sales person, attending The Retail Doctor's seminar will educate you on:
• how to engage customers, make larger sales, and earn the profits you seek;
• how to increase your value through your people, not your price; and
• how to grow your sales and margins using easy retail tools.
Golden invites all professional-minded individuals to attend the seminar who are interested in learning how to take retail sales to the next level and achieve true business success.