ATLANTA – Richard Davis, SPHR, SHRM-SCP, founder, HirePowerHR, Charleston, SC, has heard the pleas from HME providers. Some say they don't have the time to properly screen and interview potential employees. Davis believes providers must make the time, and for those who do, Davis has sage advice to share on day one of Medtrade.
What Would You Do? Best Practice Scenario Game takes place on Monday, Oct 23, from 3:15 – 4:15, in Room C209 at the Georgia World Congress Center in Atlanta. With Medtrade less than 50 days away, show officials sat down with Davis to get an idea of the presentation and the philosophy behind long-term success in human resources.
Q: Why do people neglect the hiring process?
Davis: In the HME space, everyone is doing more with less. Most business leaders don't want to admit it, but they just need a warm body. The time necessary to find the best does not seem available.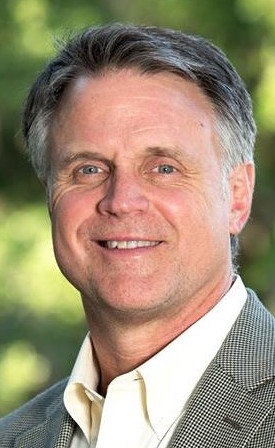 Q: What is your response to this attitude?
Davis: I just challenged a business owner during a recent session, he said he did not have the time to screen and interview properly. He just needed someone doing the job. I pushed back a little by saying that he needed to make the time. Having the right people on board can be the difference between business success or failure.
Q: In today's challenging times, how can providers do more with fewer employees?
A: Every position should be matched with a detailed job description. The first important performance management strategy is to ensure all expectations have been clearly communicated. What employees think their job is, and the outcomes expected, should never be different than a manager or business leaders' perspective. Second, managers and leaders need to have a constant communication loop. Third, everyone needs to be held accountable for meeting the communicated expectations. And, fourth, fair, equitable, and consistent consequences must be administered.
Q: How do providers make the decision to hire another person?
A: In my experience, usually with gut feel, which unfortunately is influenced by our biases. This type of hiring practice results in high turnover and lower productivity. Hiring the best takes an effective talent management strategy for which a provider is committed to following.
Q: Why should Medtrade attendees set aside time for your presentation?
A: For some providers, hiring and managing employees is the most difficult thing they do each day. My passion is to help every provider bring out the BEST in their employees through effective talent and performance management strategies. What business doesn't need that?
Medtrade is Oct 23-25, 2017 at the Georgia World Congress Center in Atlanta
Click the link below to register for Medtrade 2017
https://registration.experientevent.com/showMTH171?flow=attendee&marketingcode=MTMon
For more information about Medtrade, go to medtrade.com