SEATTLE – Greg McGough has studied the HME retail market for many years, often trying bold new ideas (CBD) and switching gears when circumstances changed. As director of Operations at Seattle-based Access Medical Equipment, McGough eventually found his niche in the Pacific Northwest where he freely shares professional advice with colleagues looking to boost their retail operations.
For those who find themselves at a professional crossroads, his news is also positive; There is light at the end of the tunnel, even if that means moving to another state and starting a new career chapter. With just one day to go before Medtrade starts, we chatted with McGough (also a Medtrade attendee) about HME retail, career changes, and making the most out of difficult situations.
Medtrade Monday: How has inflation impacted retail DME sales?
Greg McGough, director of Operations, Access Medical Equipment, Seattle: The biggest problem I see is that the online providers don't have the same overhead as retail stores. We've seen price increase on everything across the board. The ocean freight that everybody was charging is finally starting to go away, and if it's not going away, they're just raising their price and telling you it's going away. Consumers understand that everything costs more. They understand that getting stuff takes longer now. The good thing is we have inventory.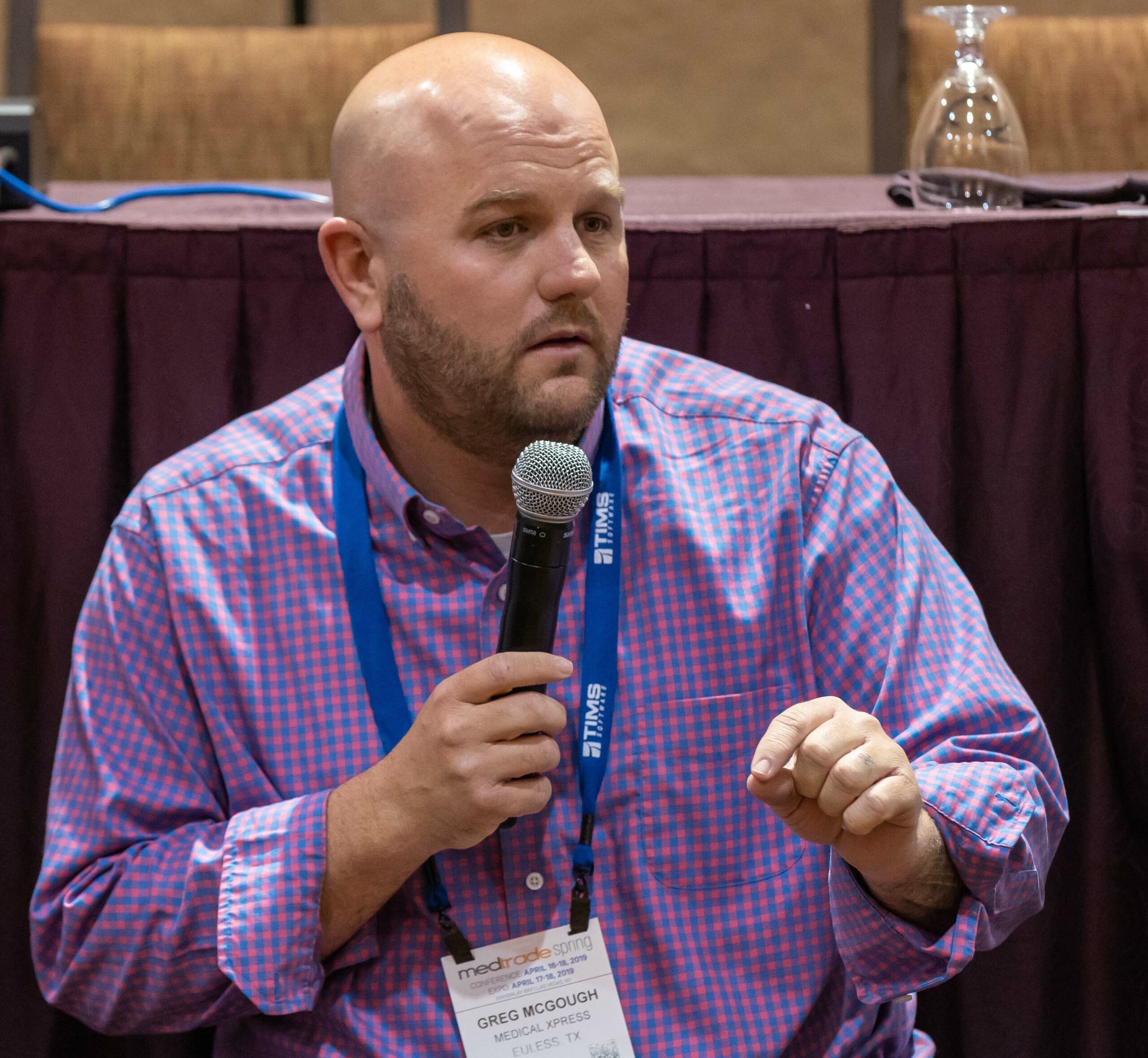 Medtrade Monday: What if someone wants to buy something through insurance?
McGough: In that case, we say, 'We can't help you, but call your insurance provider because maybe they'll be able to help you. But know that if they can't help you, we have it.'
Medtrade Monday: What tends to happen when you say that?
McGough: A nice chunk of those customers come back to us because insurance providers don't have it or Medicare or Medicaid only cover a limited amount. You're not going to lose money just because you have a Medicare contract, so that's good and bad. It's good for us, but it's bad for consumers because they're having to find the equipment, and they might not necessarily be able to afford it. But hopefully these higher prices will get back to where they were pre-pandemic and end users will have more choices.
Medtrade Monday: What are your best-selling product categories these days?
McGough: It's scooters and power mobility in general—plus lift chairs, mobility, and bathroom safety.
Medtrade Monday: What are your favorite brands?
McGough: When I came to Seattle from Texas, we started doing more business with Compass Health [Booth #718 at Medtrade]. When Compass Health had the inventory, they were up-front and honest. There are regional people who I've known for over a decade now at Compass and I trust them.
Alex Orthopedic [Booth #562 at Medtrade] is another one. They have always been very fair. Of course there is Pride Mobility [Booth #306 at Medtrade] and Golden Technologies [Booth #327 at Medtrade]. I don't think one is better than the other. I do think the big vendors that actually were transparent with all the additional charges are the ones that are going to make it through this and not have to rebuild all the bridges they burned.
Medtrade Monday: How tough is it to get product in Washington vs Seattle.
McGough: In Texas I could order something and I got it the next day because most of the vendors we used had distribution in the metro-plex. Up here it can take a week or a week and a half depending on the vendor. That has been a real challenge, especially when trying to explain it to customers.
Medtrade Monday: What do you think of the show being once per year and in Dallas?
McGough: I'm happy they did it. Now the people coming from the east coast that are trying to get to Vegas don't have to have a layover. Their layover, nine out of ten times, would be in Dallas. And people from the west coast trying to get to Atlanta would have to have a layover, and again it would be in Dallas or Chicago. I think changing to Dallas is a smart move.
Medtrade Monday: Career-wise, how has it been to move from Texas to Seattle?
McGough: I'm not in a toxic situation anymore. I don't freak out when my phone rings and it's my boss. That's the most satisfying thing about everything. It took me a while to realize that moving was the best thing that could have happened to my wife and me. It's been tough moving to the west coast but everything will work out in the end.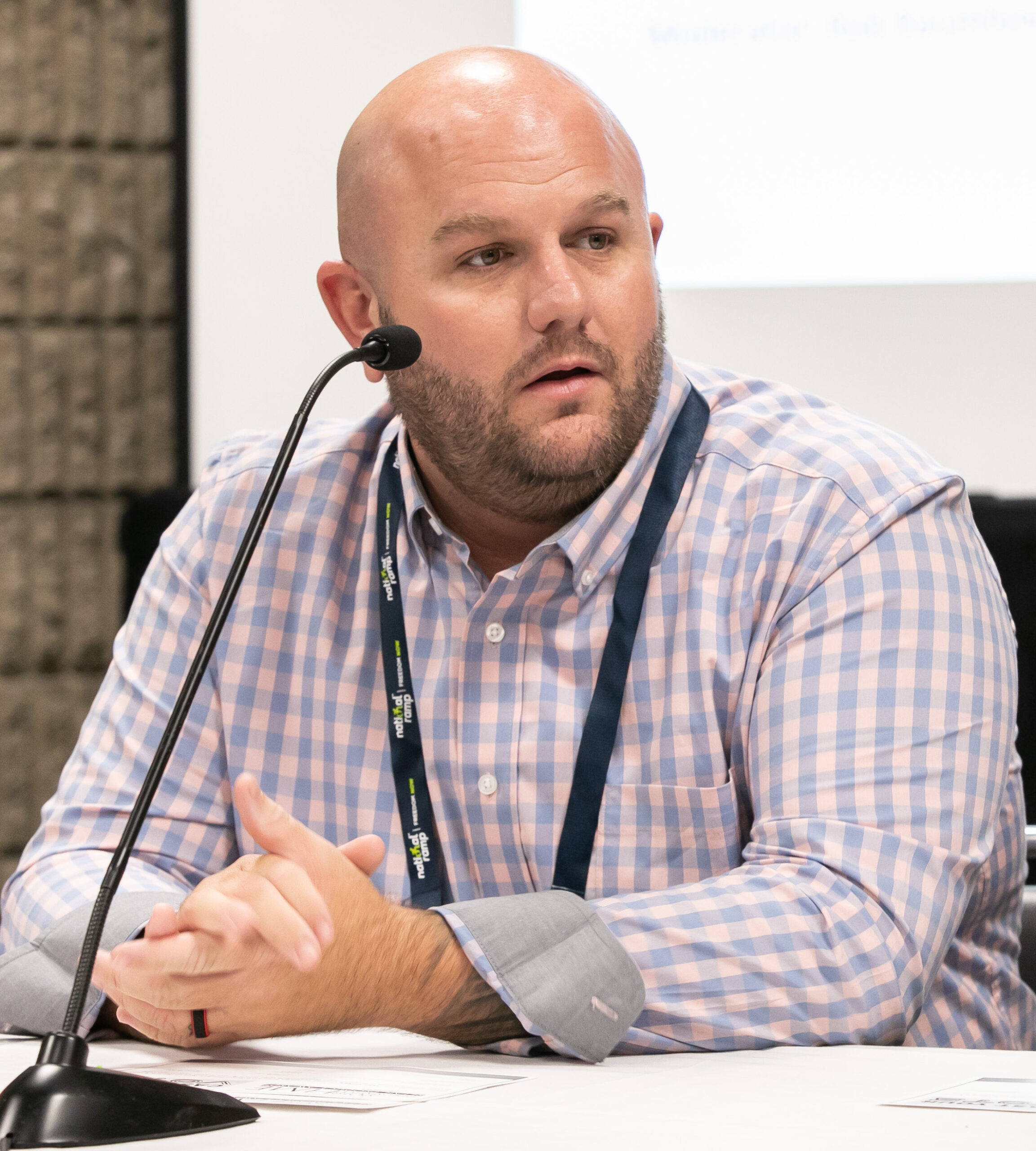 Medtrade Monday: Did you meet your current boss at Medtrade?
McGough: Yes, I met Travis Elley at Medtrade. He came to one of my sessions about cultivating talent and keeping talent. Later on, I was sitting in the Golden booth talking with Jason Davis and Travis walked up. Travis introduced himself and I reiterated that I would be happy to give a tour of the Texas DME I worked in at the time. Two weeks later I got a phone call from Travis and he said he wanted to come to Texas. When I was driving him back to the airport, I said, 'Hey you never know—one day you and I could be working together in Seattle.' It's crazy how everything works out. It's because of networking at Medtrade that I'm in Seattle right now.
Medtrade Monday: What's your level of excitement about Medtrade these days?
McGough: I am excited about going to Medtrade because there's a lot of great people who I haven't seen in years. I can't wait to give them a big bear hug and see how they're doing. That's the best part about Medtrade and other conferences. You get to see people who you don't normally get to see. I'm excited about everything that's going to happen with the industry as a whole. I want more and more people to do insurance. That leaves the people like us doing cash. Ultimately, people don't want to wait for stuff. If my mom needed something and said, 'Oh I'm going to have Medicare pay for it.' I would say, 'No, I'm just going to buy it for you and figure out how to get it to you.'
Medtrade Monday: Is there any emerging retail category that you have your eye on?
McGough: We talked about possibly selling over the counter hearing aids. I would be interested to see how that plays out, and I'm going to let some other people make some mistakes before we jump into it. I honestly think seeing the new products at Medtrade and seeing what some of the vendors have in store will be helpful You never know. Somebody might have the next great thing at Medtrade. But I think the one thing that intrigues me is the OTC hearing aids. I'm going to wait and see.
Medtrade Monday: Were you a Houston Astros fan when you lived in Texas?
McGough: The Houston Astros are cheaters. Tell Faisal Poonawala I said that.