EAST AMHERST, NY – When it comes to taking the Complex Rehab Technology (CRT) message to Congress, there is no better opportunity than coming to Washington and delivering it in person.
This is a critical year. We need to build on the significant progress we have made within Congress for passage of legislation to prevent significant payment cuts to CRT wheelchair accessories (H.R. 3229 and S. 2196) and to create a separate CRT benefit category (H.R. 1516 and S. 1013).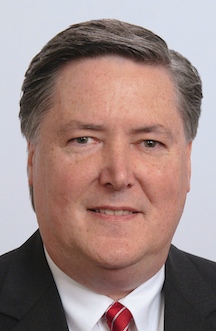 With that in mind, CRT providers and manufacturers are encouraged to sign up for the "new and combined" 2016 Assistive Technology Conference being held July 12 to July 14 at the Hyatt Regency Crystal City in Arlington, Virginia.
This marks a first-ever collaboration between RESNA (Rehabilitation Engineering and Assistive Technology Society of North America), NCART (National Coalition for Assistive and Rehab Technology), and NRRTS (National Registry of Rehabilitation Technology Suppliers) to combine two historically successful AT/CRT conferences into one.
This "new" 2016 conference will include the best of both programs and leverage the proximity to our nation's capitol to engage Congress, policymakers, and federal program administrators. It is all centered on the theme "Promoting Access to Assistive Technology."
From a CRT perspective, attendees will benefit from a continuation of sessions covering business topics for the management teams of CRT providers and manufacturers, plus funding and advocacy topics for all CRT stakeholders regarding the latest CRT Medicare and Medicaid trends, issues, and advocacy strategies.
The CRT business sessions are now supplemented by great seating and mobility workshops designed for the practicing Rehab Technology Professional complete with continuing education credits.
Most importantly, July 14 will be Capitol Hill Day enabling everyone to take the CRT message directly to Congress. Providers, manufacturers, consumers, clinicians, and other advocates will spend the day making in-person visits to Members' offices.
So come join other CRT stakeholders for unparalleled continuing education, networking, and advocacy! It's a great opportunity for ideas to strengthen your business or practice, get continuing education credits, and promote the CRT advocacy message with Congress.
You can get more details and register online at www.ncart.us.
Donald E. Clayback is executive director of The National Coalition for Assistive and Rehab Technology (NCART), East Amherst, NY.