BROOKLYN PARK, MN – There has always been an imbalance when it comes to clinical support in the home and reimbursement. Whether an HME company sends a top notch Respiratory Therapist to do education, assessment, and follow up, or they send an untrained technician, the payment is the same. Reimbursement has always been tied to the equipment itself.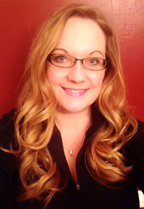 While many companies continue to strive for clinical excellence, the birth of competitive bidding and continued reimbursement cuts have paved the way for a bad breed of HME providers. These are the companies that squeak by on the bare minimum. They provide subpar services simply because they can and they will receive the same reimbursement as the HME companies that ensure proper training and follow up by credentialed clinicians is provided.
They are the ones that are handing out ventilators to every COPD patient like they are candy cigarettes. They are the bad actors who bill without proper documentation or qualification. They are an ugly eye sore on our industry and have no place in our future.
Look around; Home is fast becoming the true epicenter of health care. Hospitals want to avoid readmission penalties, technology is advancing exponentially, and studies continue to show the best place to get well, and be well, is home.
We can't allow our industry to fall into the cracks with the bad seeds. The moment we stop providing the "real deal" when it comes to clinical support, we will ultimately get left behind. Insurance companies are moving more and more toward outcomes-based payment. This means we need to show that our patients are actually using and benefiting from the equipment we dispense. And hey, there are still plenty of us out here that actually want to make a positive difference in the lives of those we service.
The companies that provide low-grade services make it difficult for those HME companies who work hard and want to do it right. Fraud and abuse have long created additional cuts and red tape for everyone. In my opinion, you can belly ache about how we've been done wrong, or you can stand up and do something about it. We need to seek reimbursement for professional services, period.
The first step in accomplishing this is to quantify the cost effectiveness and outcomes when licensed professionals are involved. If you are doing a good job with your clinical departments, do better. Keep raising the bar and collect that outcomes data.
Solid data is the only way we can show any insurance payer our true value. There are many mechanisms for doing this now. The initial investment into software or programs may be off-putting to some, but the long term payoff is much greater. We want to do what we got in this business for—keeping people living their best life at home. If we can prove we are doing this successfully and saving money, the referral sources have a greater desire to work with us and we have a leg to stand on with the payers.
There is currently a Telehealth Parity bill that is slated to be re-introduced by Representative Mike Thompson in early July. It is widely supported by the telehealth community, as well as the American Association for Respiratory Care. If successful, this bill will effectively recognize Respiratory Therapists as practitioners in Medicare statute for the first time in history. It also provides provisions for reimbursement in the HME/DME industry in the second phase of the roll out. This is one example of the legislative action that we can all work toward to further support payment of clinical services.
By being engaged and pro-active, you can secure your place at the table for a successful future in clinical services. We always have a choice in how we do business. I am certain our patients, both present and future, hope we make the decision to continue to provide the real deal.
Colleen Reisdorf, CRT, is clinical services manager at Reliable Medical Supply, Brooklyn Park, Minn.