ATLANTA – Stephanie Morgan Greene, JD, executive vice president, Business Development, ACU-Serve Corp, will be turning her expertise toward Medicare coverage requirements at this year's Medtrade. The nation's premiere HME-focused show is scheduled for Oct 31-Nov 3 at the Georgia World Congress Center in Atlanta.
Greene's session is called Real-Life Challenges – Do You Know the Right Response?, and is scheduled for Wednesday, Nov 2, from 9:15 a.m. to 10:15 a.m., in Room C204.
A conversation with Morgan Greene reveals a session designed to help providers deal with a multitude of rules to better understand the entire billing process.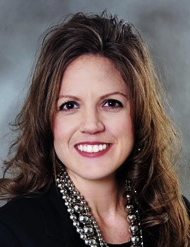 Medtrade Monday: What do you wish to accomplish with your session?
Stephanie Morgan Greene: I really wanted to do something a little different and bring some challenge to my audience. Many sessions, including ones I have done in the past, focus on the LCD requirements. Unfortunately, it is generally done in a vacuum, without any true application to real medical records. I can tell you what the requirements are, but do how do you know if the file in front of you really meets the guidelines?
Medtrade Monday: Why should attendees seek out the session?
Greene: This session is all about testing your knowledge of Medicare coverage requirements. I wanted providers to see if they can put all of the different requirements together, and what to do when one or more of those requirements is missing or not met.
We have multiple requirements for a single patient, from dispensing orders, 5 EO, detailed written orders, to proof of delivery documents in addition to general coverage guidelines. We also have to keep in mind signature rules, dating rules, and a multitude of other items. On top of all of this, a provider may have to apply both the LCD coverage requirements and the ACA face-to-face requirements.
In this session, I will challenge the audience to apply all of the Medicare coverage guidelines to real patient scenarios, using example patient files. We will look at medical records, and determine if they meet the many different Medicare guidelines. If a file has an error, we will look at different ways to fix the error. For instance, can we use an amendment to fix the error? If so, how do we correctly document an amendment? If not, what are our other options?
Medtrade Monday: Competitive bidding came to every city in America this year, and it's been difficult for many HME providers. What is your level of optimism for the industry these days?
Greene: I've been involved in the DME industry for almost 20 years now, and have seen all types of challenges for providers. In each challenge, providers have continued to stay strong and find ways to provide excellent care to their patients, despite the many different hurdles placed in front of them. I understand competitive bidding and rural rate reductions are the deepest cuts to business we have seen, but providers can still succeed.
First, we have to remember that our patient population is not going away, but rather getting larger. Second, the demand for DME products is growing as well. With that understanding, I believe providers will keep moving toward solutions and discover new ways to succeed.
The old saying still rings true; you must work smarter, not harder. Providers will have to leverage technology and knowledge to gain efficiencies. Every order has to count. And as an industry, we have to continue working together to protect against deeper cuts and more administrative burdens. I guess what I'm trying to say is that if providers stay focused while dealing with today's challenges, the pendulum will eventually start to swing in their favor.
Medtrade Monday: Why should providers spend the time and money to get out of the office and attend an in-person event such as Medtrade?
Greene: In our current marketplace, providers have to work efficiently and protect every order, every claim. One thing is for certain, no business large or small can provide products at a lower cost than they can buy them. Medtrade provides an opportunity for attendees to hear from industry experts as well as their counterparts. Attendees can leverage their own personal knowledge and experience with others.
Providers must work with referral sources to make sure documentation requirements are being met, and at Medtrade they can learn different approaches to educate the referral source, and how to properly evaluate the documentation when received from the referral source. Providers can also talk with the manufacturers to get competitive pricing and analyze their product offering. And finally, Medtrade gives providers the ability to focus on what they are best at, and learn what other opportunities will fit with their organizational expertise and experience.
Click Here to register for Medtrade 2016. 

Go to medtrade.com for additional information and to register.