WASHINGTON, DC – Participation in the Audit Key Survey is vital to ensure that AAHomecare is able to accurately reflect the industry's experience with Medicare audit contractors and make the case for much-needed audit reform. AAHomecare wants to give HME companies who have signed up every chance to contribute to the program, so we they extended the submission period for 4th Quarter 2016 data to February 10.
If you're experiencing any challenges or difficulties getting started, or with submitting your information, check the following resources: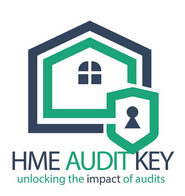 Assistance is just a call or click away:
• Support Contact Form
• Email support@HMEAuditKey.org
• Call 1-844-HME A KEY (844-463-2539)
• Forgot your username/password? Retrieve them here.
Reminder: Individual Audit Data is NOT Required
For those of you who have not yet delved into the system, please be assured that the Audit Key does not require you to submit data on individual claims, but instead seeks cumulative counts of pre- and post-payment audits and appeal claim outcomes.
Please note: You can start and return to your submission at any time prior to the close of the survey on
February 10.
DME Competitive Bidding Round 2019 Announced
WASHINGTON, DC – CMS today announced plans to consolidate all rounds and areas included in the competitive bidding program for DME into a single round of competition to be known as Round 2019. The Round 1 2017, Round 2 Recompete, and National Mail-Order Recompete contract periods for all product categories will all continue through Dec. 31, 2018. Round 2019 contracts will take effect on Jan. 1, 2019, and run through Dec. 31, 2021.
Round 2019 will take place in 141 CBAs, with 10 new CBAs that are specific to CPAP devices and related accessory product categories.
New aspects of Round 2019 will include:
• CPAP Bundling – In 5 of the 10 new CBAs noted above, payment will be made on a bundled, non-capped monthly rental basis, with one monthly rental payment for the CPAP device, related accessories, and services for each month of use. No separate payments will be made to suppliers in these CBAs for replacement of equipment, accessories, supplies, repair, or maintenance and servicing, including miscellaneous items. Suppliers bidding in these five CBAs will submit bids for a single HCPCS code, K0400. In the remaining 5 new CBAs, payment will be made using the same payment rules for CPAP devices and related accessories in all other existing CBAs.
• Lead Item Bidding – Suppliers will bid for a lead item within a grouping of certain similar durable medical equipment with or without certain features. This means that rather than submitting individual bids for each item within a grouping of equipment, suppliers bidding will submit one bid for the lead item that takes into account the costs of furnishing all of the equipment in the grouping.
• Bid Surety Bonds – Bidders must obtain a $50,000 bid surety bond from an authorized surety on the Dept. of the Treasury's listing of Certified Companies for each CBA in which a bid is submitted.
Timing Not Yet Finalized
CMS will announce a bidding timeline and open bidder registration sometime in Spring 2017. Bidding will begin in Summer 2017. Full details can be found in CMS' fact sheet released today. AAHomecare will provide additional details as they become available.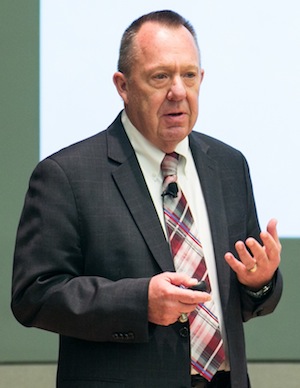 AAHomecare Calls on TRICARE to Implement CURES-Mandated Reimbursement Adjustments
WASHINGTON, DC – The American Association for Homecare (AAHomecare) is calling on the contractors administering TRICARE military health plans nationwide to reprocess claims for home medical equipment for the last six months of 2016 on account of provisions in recent healthcare legislation affecting Medicare reimbursement rates.
Last year's CURES Act required the Centers for Medicare and Medicaid Services (CMS) to retroactively adjust payments for home medical equipment to rates in effect before July 1. As TRICARE rates are pegged to Medicare reimbursement rates by law and by current network agreements in place, AAHomecare and the home medical equipment community believes that TRICARE plans are obligated to follow suit.
"Congress recognized the need to provide relief for home medical equipment companies operating under drastic Medicare reimbursement cuts," noted AAHomecare president & CEO Tom Ryan. "It's clear from current statutes and regulations that this relief is also applicable to the TRICARE program."
"It is important that we fully examine how the CURES legislation will affect all payers for the HME industry," said Laura Williard, AAHomecare's senior director of payer relations, who is spearheading efforts to build better relationships with the full range of payers for the HME sector beyond Medicare. "Today's letters are a first step in making TRICARE contractors aware of the changes in the fee schedules and starting the process of working with them to develop a plan that will ensure providers are paid accurately."
"AAHomecare is committed to serving as a strong advocate for HME to all payer segments," Williard continued. "I look forward to both working directly with the TRICARE contractors and also developing the resources providers need to engage the contractors themselves."
AAHomecare has worked with leading healthcare attorneys to confirm the Association's assertion that TRICARE should comply with the CURES legislation and reprocess claims, and has laid out its arguments in a letter being sent to the three national TRICARE administrators and the Department of Defense. AAHomecare will also be providing guidance for its members in reaching out to TRICARE contractors to encourage them to quickly address this issue.
"Home medical equipment providers take special pride in serving our nation's military personnel and their families," added Ryan. "We urge TRICARE to let our providers know how they plan to comply with the CURES legislation as quickly as possible so they can continue to support the military community's healthcare needs."