WASHINGTON, DC – AAHomecare received confirmation last week that H.R. 5210, the Patient Access to Durable Medical Equipment Act, did not successfully clear the Senate before adjournment thanks to a hold placed by an unidentified Senator. This means that the July 1 round of cuts for rural and non-bid area suppliers will remain in effect unless Congress takes action when they return in September.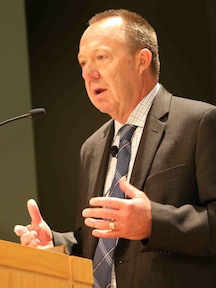 AAHomecare released the following statement last week from Tom Ryan, president and CEO:
"Home medical equipment providers in rural areas are now faced with Medicare reimbursement rates that, in many cases, are about half of what they were receiving in 2015. I know that HME providers will do everything they can to continue to serve the patients who depend on them – but there's no doubt that many companies may have to reduce their offerings, cut back on services, or leave the Medicare program entirely to survive. It's extremely disappointing that we could not resolve this issue before Congress went into recess, especially given that both the House and Senate had passed versions of this legislation pausing these cuts," However, we're ready to take up the fight again when our legislators return in September. We're not giving up. Seniors and people with disabilities in rural areas, as well as their caregivers, will pay the steepest price for these cuts going forward. When these cuts start to hit home in these communities, I believe the need for this legislation will become even more evident on Capitol Hill."
AAHomecare's leadership and staff remain steadfast in their commitment to fight on providers' behalf. "We have already been in contact with our champions on Capitol Hill and other HME stakeholders to determine the best path forward to roll back these cuts when Congress returns," wrote AAHomecare officials. "We believe that the Senate and House bills passed in recent weeks have demonstrated that Congress genuinely appreciates the potential risks to beneficiary access if these cuts remain in place, and that we still have an opportunity for a longer-term solution when Congress returns. Once again, we'll be asking you to reach out to your legislators to make them understand the urgency of this issue for both your company, and the patients you serve."
Insufficient Documentation #1 Reason for CERT Denials
WASHINGTON, DC – Last year, AAHomecare began meeting with CMS' CERT contractor oversight team to discuss efforts to lower the DMEPOS industry's CERT error rate. In 2010, the DMEPOS CERT error rate was an all-time high at 73.8%. As of 2015, the error rate has decreased to 39.9%. In an effort to better understand the driving force of the error rate, AAHomecare submitted a FOIA request for detailed data on the denial reasons. After reviewing the data, AAHomecare discovered that insufficient documentation was the most common reason for a CERT denial. Roughly 83% of CERT denials can be attributed to insufficient documentation. The details of AAHomecare's analysis can be found here. In addition, the CERT error rate tracking sheet can be found here.